Midwifery Services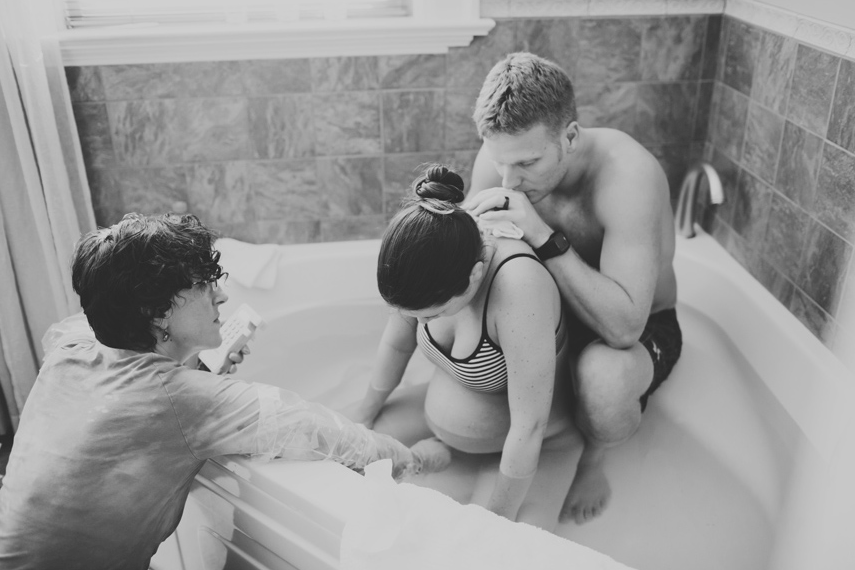 Midwives are guided by the principle that pregnancy and birth are normal, healthy events in a woman's life – ones that can and should be approached with reverence and respect.
Midwives are the guardians of what is called "physiologic birth" in which the birth process is allowed to unfold in its own way and in its own time, eliminating the need for unnecessary interventions which can often disrupt the normal physiological process.  Midwives are trained to recognize when a complication is developing and will intervene when necessary.
Please email us at bellinghambirthcenter@gmail.com and we can set up a tour and answer any specific questions you might have.  You can also call us at (360) 752-2229.
Comprehensive Care
Licensed midwives see their clients regularly for prenatal care, on the usual schedule. During the months of pregnancy, there is ample time for individualized education and counseling. Midwives partner with their clients to develop a trusting relationship focusing on the clients' hopes, fears, and preferences. This results in confident, supported labor and birth.
Midwives offer lab work, ultrasounds, and other prenatal testing, as well as continuous care during labor and birth, at least one home visit during the first week postpartum, and regular office visits until six weeks postpartum. Prenatal and postpartum visits with licensed midwives allow plenty of time for questions and discussions about testing options, the deeper aspects of pregnancy, and the transition to parenthood. All the licensed midwives privileged at Bellingham Birth Center offer free initial consultations, during which prospective clients can question the midwife and get a feel for her individual style.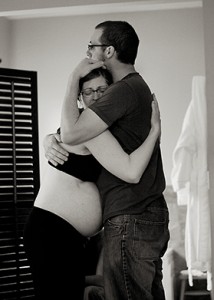 No Unnecessary Interventions
In some hospitals, routine interventions such as depriving the mother of food and drink during labor, mandatory IVs, frequent inductions, and continuous fetal monitoring with the mother laying in bed, often cause many of the complications that result in an excessive number of cesarean sections and other perceived emergencies. "Failure to progress," the most common reason given for performing cesarean sections, can sometimes be a "failure to wait" on the part of the attendant.  Midwives monitor the mother and baby in an unobtrusive way without disrupting the birth process. An underwater Doppler, for example, can be used to check the baby's heartbeat while the mother floats and relaxes in a labor tub, finding whatever position works best for her in the moment.
Professional Qualifications
After extensive training, licensed midwives qualify to take an exam administered by the Washington State Department of Health. Their
scope of practice is guided by the state professional association, the Midwives Association of Washington
State (MAWS).
Only licensed midwives who adhere to the MAWS professional guidelines are permitted to deliver babies at Bellingham Birth Center.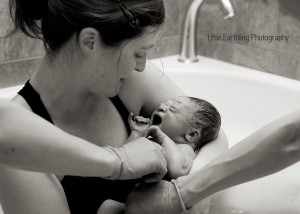 Medications
Licensed Midwives in Washington State can administer medications to remedy postpartum hemorrhage (pitocin, misoprostol, methergine), anaphylaxis (epinephrine), severe hypertension (magnesium sulfate), and fetal distress (terbutaline). They can also provide antibiotics and IV fluids, if required, and have catheters, resuscitation equipment, and oxygen on hand.  Midwives also carry equipment to suture vaginal tears, including a local anesthetic lidocaine. These interventions are rarely necessary, but it is important to have access to them if the need arises.
Our birth center also offers nitrous oxide, an effective short-acting pain medication.  See our FAQ page for more information about this option by clicking HERE.
Additional information about the re-emerging profession of midwifery is available on the MAWS website at: www.washingtonmidwives.org.
Insurance Coverage
Most health insurance providers as well as Medicaid/DSHS cover midwifery care and the use of a birth center.  If you have questions about your specific plan, please contact our medical biller, Ingrid Skjelstad at (360) 632-4435, islandbilling@gmail.com, or go to her website by clicking here and enter your information to receive an estimate of costs related to Bellingham Birth Center.
Safety
For a healthy woman with a normal pregnancy, there is no safer place than a free-standing birth center with a well-trained midwife.  Well-designed studies repeatedly show that planned home and birth center births attended by a licensed midwife equipped with medications and oxygen are equally safe, with significantly fewer interventions, when compared to hospital births.  This safety record relies on appropriate screening, consultation, and transfer of care if complications arise during pregnancy or birth.
Since 1990, the World Health Organization  has maintained that in both developed and developing countries birth was actually safer for mothers and babies when midwives were used for pregnancy and childbirth. Countries with the highest rate of midwifery care today – such as the Netherlands, which has a 30% out-of-hospital birth rate – also have the best outcomes for mothers and babies.
Our professional organization, the Midwives Association of Washington State, keeps a current list of research on this topic.  If you'd like to read more on the topic click here.