Gentle Hands Midwifery is the resident midwifery practice at Bellingham Birth Center.  Eloisa and Gloria meet their clients at the birth center for most prenatal and postpartum appointments.  This allows clients planning to give birth at the birth center to become quite comfortable with the environment in which they plan to meet their baby. The 2 midwives work as a team, sharing call and assisting each other as needed ~ having 2 sets of hands allows each of the midwives to be available and rested for their clients.  They also enjoy attending home births.
---
Eloisa Cary, LM, CPM
Gentle Hands Midwifery
2430 Cornwall Ave.
Bellingham, WA 98225
(360) 752-2229
www.gentlehandsmidwifery.com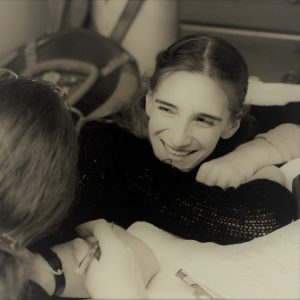 In my role as a midwife, I am honored to uphold the beauty and intimacy of birth, while being an unobtrusive guardian of safety for the childbearing parent and baby. I believe deeply in the normalcy of birth and employ an appropriate use of technology and medicine in the preservation of my clients' well-being. Birth is a crucial moment in a person's life and it holds the potential for great amounts of growth and joy.
In my midwifery practice, I am able to draw on my background, which is a blend of science and somatics. I have a Bachelor of Science in neuroscience from Smith College, and have studied and taught ballroom dance, karate, naturopathy, and yoga. My interest in midwifery arose during the birth of my first child.  The experience of giving birth at home completely transformed my life.  I realized on a personal level that the setting in which a birth takes place predicts many features of the birth, and I got to experience first hand all the positive outcomes that resulted from the decision to have a home birth.  I was left with the question, "Who wouldn't want to bring that sense of transformation to women and their families?"  I answered that question by becoming a licensed midwife. Soon after my daughter's birth, I started completing my prerequisites and went on to attend Seattle Midwifery School (now Bastyr University), doing internships with several different midwifery practices in Washington State.  I live in Bellingham with my husband and children.
---
Gloria DeMarco, LM, CPM
Gentle Hands Midwifery
2430 Cornwall Ave.
Bellingham, WA 98225
(360) 752-2229
www.gentlehandsmidwifery.com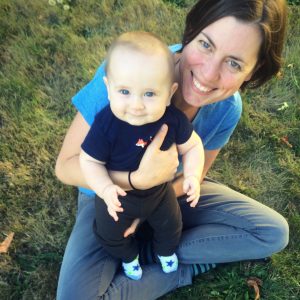 I heard the call to midwifery out of the blue, and since then, I have never wanted to do anything else. After attending the University of Wisconsin – Eau Claire, near my home-town, I spent several years traveling before settling in Washington to pursue my midwifery education. I graduated from Bastyr University's (formerly Seattle Midwifery School) 3-year Master of Science in Midwifery program in 2017 and became licensed soon after. During the last year of my training, I was blessed to experience my own pregnancy and birth (I like to joke that my birth was my "final exam" for midwifery school!). That brought a whole new depth to my understanding of the roller-coaster of emotions, sensations, and awakenings that each of us ride on, upon our way to becoming a parent. It is my privilege to be able to usher each of you through that experience as well. I am truly thrilled to be working with Gentle Hands Midwifery and serving the Bellingham area community.
---