Tulip City Birth & Lactation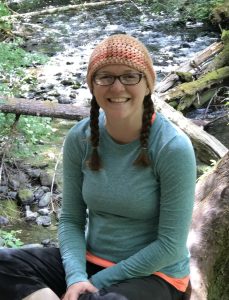 Rebecca Bartsch, MSM, LM, IBCLC
Tulip City Birth & Lactation
417 Pease Road
Burlington, WA 98233
(360) 559-2504 (text preferred)
http://www.tulipcitymidwife.com
NOTE: Rebecca is not accepting clients for 2024.
A little about me…I'm a California native, but my heart has always belonged to the Pacific Northwest, with its cool rainy weather, jagged snowy peaks, towering evergreens, and just enough snow to delight but not overwhelm me! My family and I moved to Washington in 2008 and have been happily exploring the great northwest ever since.
It is a true privilege to serve Skagit & Whatcom families as a midwife and lactation consultant. My work as a midwife is deeply important to me. It is an absolute honor to walk with people on the massively joyful (and sometimes very hard) road to parenthood. I get to witness parents meeting their children for the first time, siblings meeting their new best friend…love at its best. I see lactation consulting as an extension of my role as midwife. After all, the real adventure begins when the baby arrives, and this is when parents need support and guidance the most. I love helping families navigate life with their new baby, find their confidence, and settle into their new normal. This work is not always easy, but it's always worth it.
When I'm not catching babies or helping their parents feed them, I spend my time hanging out with my own awesome little family. We like to eat, go on adventures, and have dance parties in the kitchen.
I look forward to meeting you!